Liverpool World Centre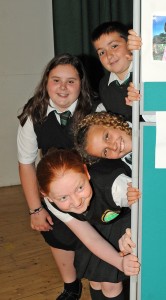 Liverpool World Centre (LWC) exists to make world issues relevant to the lives of young people.
School is a crucial part of a young person's life, therefore LWC works with children and teachers to facilitate understanding of global issues and promote social change.   LWC uses topics such as Fairtrade, climate change, and citizenship to explore the relationships of young people with each other and those in the wider world.  Such topics have been pulled together within the term "Global Learning", and LWC has developed expertise and resources for schools in this area.
Liverpool World Centre
Toxteth TV
37-45 Windsor Street
Liverpool L8 1XE
Tel: 0151 708 6515
www.liverpoolworldcentre.org